Testimonials
Throughout the years we have recorded WBI University students' personal reviews of the program.
Audio quote from Lynda, 2009 WBI University graduate


Audio clip: Adobe Flash Player (version 9 or above) is required to play this audio clip. Download the latest version here. You also need to have JavaScript enabled in your browser.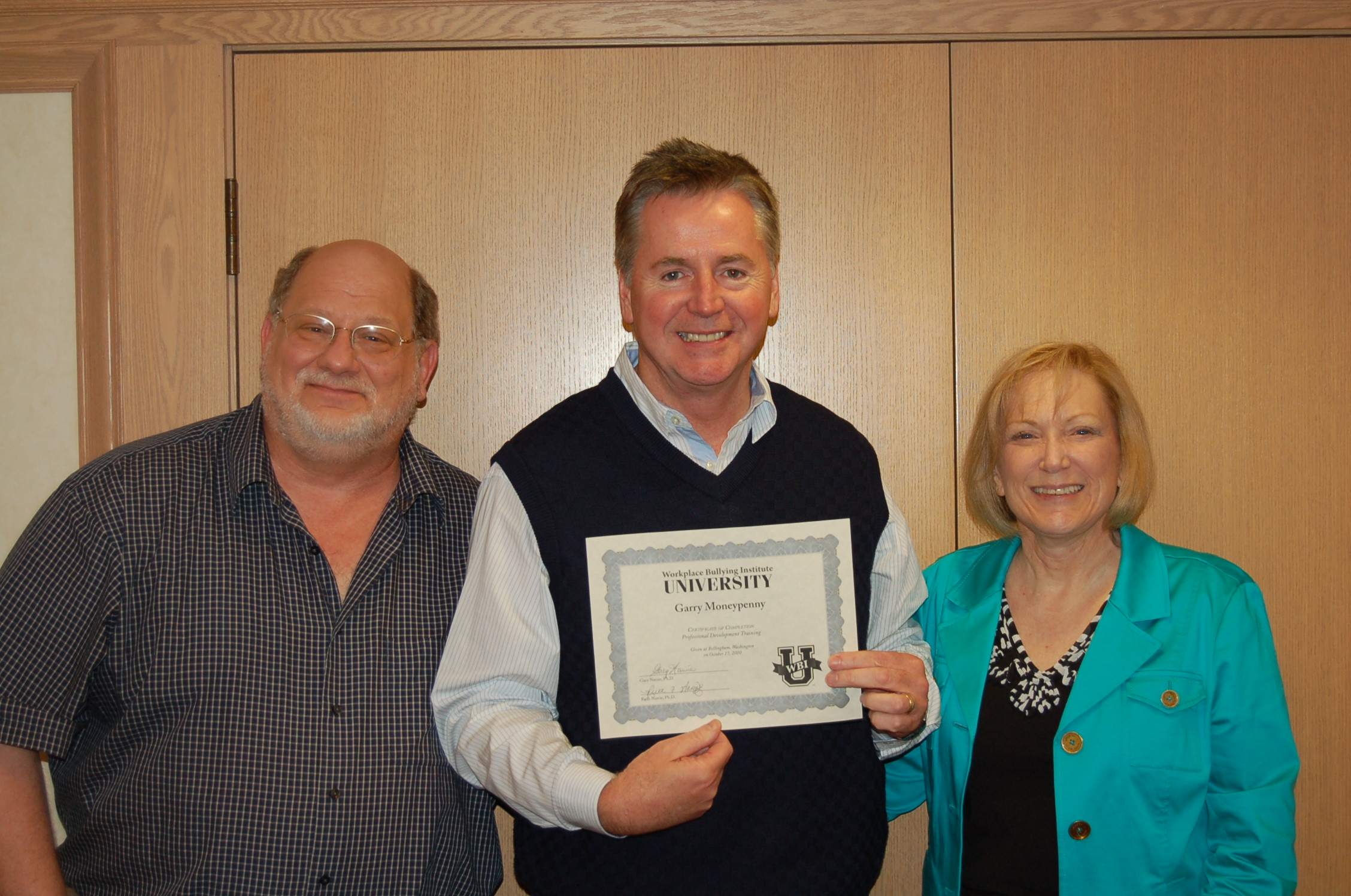 Audio quote from Tammy, 2009 WBI University graduate
Audio clip: Adobe Flash Player (version 9 or above) is required to play this audio clip. Download the latest version here. You also need to have JavaScript enabled in your browser.
Audio quote from Angela, 2010 WBI University graduate
Audio clip: Adobe Flash Player (version 9 or above) is required to play this audio clip. Download the latest version here. You also need to have JavaScript enabled in your browser.
Audio quote from Pam R., 2010 WBI University graduate
Audio clip: Adobe Flash Player (version 9 or above) is required to play this audio clip. Download the latest version here. You also need to have JavaScript enabled in your browser.
"This is the best training I have attended in my 22 years of being a union advocate." -Judy C.
"This was a unique and remarkable intellectual and personal experience ... a jam-packed, soup-to-nuts curriculum ... a very, very substantive program... extensive research and commentary ... plenty of time for discussion ... with a chance to share our interests, stories, and experiences ... bonds form quickly and ideas begin to hatch"-David Y.
"I can't say enough about the level of expertise that Gary and Ruth possess. They are on top of the latest legal, organizational, and psychological information....For mental health professionals: You owe it to yourself and your clients to attend this training." -Molly G.
"This is not a 'fluff' training session...There was such an atmosphere of strength in the room as well as an eagerness to be a part of this great movement...It is a must for all leaders who believe an abuse free workplace is a person's basic right. I am amazed at how much knowledge the Namies shared with us in three days. They were professional, knowledgeable, warm, caring, and entertaining. All of us are extremely appreciative of the work they have done over the years, and continue to do. They have indeed been a life saver to thousands. I am forever grateful." -Lana C.
"Gary and Ruth are the "go-to" experts for this topic. They have it all: academic expertise, practical experience, warm and engaging conversational style and that indefinable sense of grace. Quite simply Gary & Ruth are the Fred Astaire & Ginger Rogers of workplace bullying!" -Jackie U.
"Few things are as smart as investing in becoming a better thinker and developing a strong mind. Relentless learning is one of the main traits of an open and powerful person. If you want to develop a stronger mind regarding the bullying landscape, culture change or simply seek to improve your skills in identifying bullies, take this course. Do it in a snap. You won't regret it." -Warren P.
"For those on fire to change an adverse culture, this course is a great primer for research and to point the direction that must be taken to eliminate bullies from the workplace. The time the staff and the Drs. Namie worked with the group to increase understanding was remarkable. The materials are excellent, evidenced-based research." -Peggy B.
"I can't tell you enough how much I appreciate your compassion, wisdom, and inspiration. Visiting with you two was truly awe-inspiring." -Pam B.
"Three of the most engaging days of learning that I can remember. We covered fascinating subject matter with a well-researched body of knowledge pertaining to every person who works in business. ...information, facts, and materials that would facilitate and expedite an week-long seminar or semester for higher education." -Carrie C.
"The mass of workers may not recognize what is being done for them, until they experience the exquisite suffering of being abused by an employer with no way to protect yourself. That is, until you are lucky enough to find Dr. Gary Namie and Dr. Ruth Namie. They have the right combination of advanced degrees in clinical and social psychology and unique experience that landed them at the forefront of this cause in the US. The Namie's offer a knowledge tool that deflates the employers' intimidation bubble against mistreated workers." -Christine S.
"It was a privilege to be included in the first class and training session. I first became aware of the work of WBI after my own bullying experience in 1993. Since then, I have been on an individual mission to address both the personal and corporate problems created by workplace bullying. With the WBI training and affiliation, I plan on expanding my advocacy work to include working on legislation in Wisconsin toward a Healthy Workplace Bill." -Monica W.
"I felt it, tasted it, and endured it without understanding that I had been a target until I found the Workplace Bullying Institute. I highly recommend this training for all persons interested in eliminating institutionalized and systemically sanctioned workforce bullying. It has been a life-changing experience for me." -Debbie M.